Venue

Discover Nancy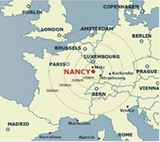 Nancy is located in North-East of France, in the heart of Europe, not far from Luxembourg, Germany and Belgium.

Nancy is a city of Art and Science. With its 18th century UNESCO World Heritage Sites, its rich "Art Nouveau" heritage, outdoor terraces and relaxed way of life, you are guaranteed to fall in love with our city.​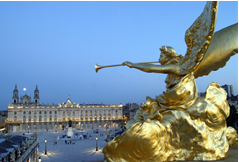 The "Place Stanislas" is on the UNESCO World Heritage list since 1983 and is one of the most beautiful squares of the world.

Social events will be organised around the "Place Stanislas".

​
​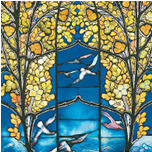 The logo of the PYRO2016 conference is a tribute to the "Art Nouveau" style which celebrated the beauty of Nature in a novel decorative art.

​Manufactures of luxury decorative arts such as Daum or Baccarat are still present around Nancy.



​Conference Venue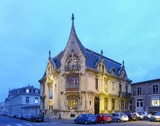 The conference venue has changed because of the high number of attendees. It will now take place at the Faculty of Pharmacy in Nancy.


​​​​

​​​​​​Learn More ...
Hotel Accommodation

Several hotels can be found in Nancy city center. Participants of PYRO2016 should take care of their own hotel reservation. At this page some suggestions can be found.

​​​​

​​​Learn More ...

​Travel Information
There are two main possibilities to reach Nancy
By train from many cities in France and in other European countries
Flight to Paris, then train to Nancy
Other possibilities include
​
Flight to Luxembourg or Strasbourg, then train to Nancy
By car: from Paris or Strasbourg take the A4 motorway; from Brussels, Luxembourg or Dijon take the A31 motorway
Regional airport: connections to Lyon, Toulouse and some European cities

​​
​Learn More ...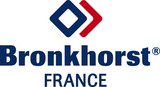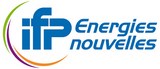 Organised by